Welcome to Hamco Cattle Co.
2008 Manitoba Purebred Breeder of the Year!

Hamco Cattle Company is located south of Glenboro, Manitoba, 50 miles southeast of Brandon, Manitoba, and 100 miles west of Winnipeg, MB and 30 miles north of the North Dakota border. We run 300 Red Angus and 250 Black Angus cows. We have developed our herd through aggressive use of Embryo Transfer and A.I. striving to produce strong functional cattle that perform well and are problem free. The foundation of our herd were top donor cows we purchased from several top seedstock herds in Canada and from the US. We have always used top A.I. sires and have raised or purchased some very outstanding walking herd bulls.

Hamco has had an indoor bull sale on the farm for the past 20 years. We will be holding our 21st Annual Angus Bull Sale on Saturday, March 16, 2019. We have sold a number of bulls into purebred herds but the bulk of our customers are commercial cattlemen. We have been very pleased with the acceptance and popularity of our Angus bulls in our customer's commercial herds. Albert and Glen Hamilton and their families and hired staff manage the cattle herd and also a large grain and alfalfa hay operation. They sell hay throughout Manitoba and into the United States.
David is a veterinarian and is a partner in the Morden Veterinary Clinic, a 7-person practice in Morden, and a 2-person practice in Pilot Mound. David and his wife Shelley, an Animal Health Technician, also own and operate Embryo Genetics Ltd., a full service Embryo Transfer company that provides ET services throughout Manitoba, south-eastern Saskatchewan and northern North Dakota. David enjoys the challenge of assisting with the management and breeding decisions in the Hamco Angus herd, and it gives him a chance to practice what he preaches.

NEW THIS YEAR–
Bid Online with DLMS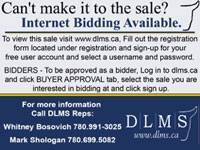 21st Annual
Angus Bull Sale
Saturday March 16, 2019
1:00pm at the farm



Our breeding program focuses on producing cattle that will be widely accepted by the commercial beef producer. We screen and cull our bulls at least 3 times through their production phase, and end up selling from the top 60%. The bulls are selected based on performance, structural soundness, temperament, breeding soundness evaluations and calving ease. The bulls are developed on a high forage ration and evaluated on a 112 day home performance test. We rank our bulls for calving ease and sell a good selection of bulls suitable for heifers, a large group of bulls that would work well on heifers or cows, and some we recommend only using on cows.

A Hamco Angus bull will provide performance and desirable carcass traits to your herd while maintaining calving ease, high conversion rates, maternal strength, easy fleshing ability and Angus vigor at birth. The sold red color of the Red Angus will cross very well with almost any colored herd or crossbred herd. The Black Angus bulls will contribute their dominant Black hair coat color that is in demand in the marketplace.

Updated March 15, 2019